Conservation Management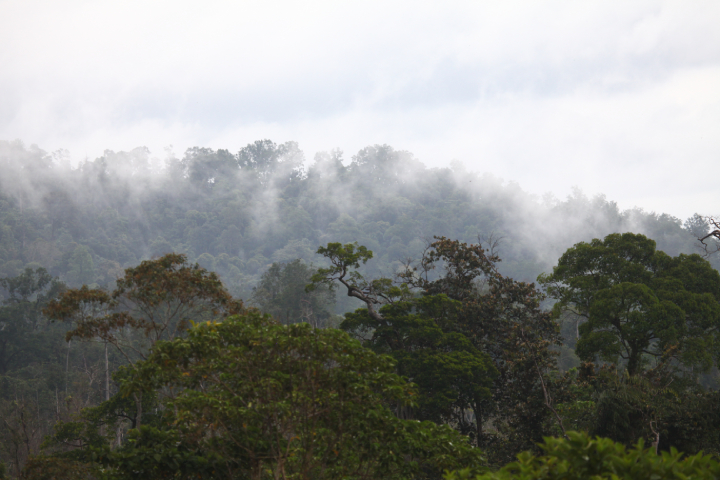 Bumitama commits to the protection, restoration and/or co-management

of High Carbon Stock ("HCS") forests, peat lands and other areas identified as having High Conservation Value ("HCV") by competent, accredited assessors, as per the RSPO New Planting Procedure.

Approximately 66% of Bumitama Agri's conservation area is considered High Conservation Value (HCV), 29% is identified as High Carbon Stock (HCS), and 4% is peat. The remaining 1% are other conserved areas, not identified by HCV or HCSA assessments.
One of our key supplier commitments is no land clearing before HCV & HCS assessment, as per the RSPO New Planting Procedure. We have developed a satellite monitoring system to assess land cover changes in our own and supplier's areas. The system uses GIS remote sensing via the Google Earth Engine, a code-based programme to detect any changes. Any detected changes are verified and addressed with the supplier. If confirmed, we request that corrective action and restoration of non-compliant deforestation or land conversion is undertaken. No interest to do so or inaction will result in ceasing of business relations.

We regularly monitor signs deforestation inside and around our concessions through satellite monitoring system, drones and other available innovative technologies. Any non-compliant land clearing in areas of existing and potential suppliers, if verified on site and not rectified through approriate corrective action, will lead to supplier blacklisting.

Our dedicated teams across all operations help us manage over 40,000 ha of conservation areas while overseeing specific initiatives at a Group level. These specialised workers have been trained in biodiversity monitoring using spatial monitoring and reporting tools (SMART), human–orangutan conflict mitigation, and camera trap placement for future results analysis. The teams regularly conduct conservation patrols for wildlife and indigenous species, while recording the progress of restoration activities, monitoring any endangered or vulnerable species and looking for any signs of illegal activity.
Summary table of our HCV reports:
| Company | Certification Scheme | Date of Publication | Evaluation Status | HCV Report Summary |
| --- | --- | --- | --- | --- |
| Tanah Tani Lestari | Integrated HCV-HSC for RSPO New Planting | 15/12/2021 | Satisfactory | Click here |
| Lestari Gemilang Intisawit, Agro Manunggal Sawitindo, Nabati Agro Subur | Integrated HCV-HSC for RSPO New Planting | 29/11/2021 | Satisfactory | Click here |
| PT Agriplus | RSPO NPP | 09/01/2020 | Satisfactory | Click here |
| PT Damai Agro Sejahtera | RSPO NPP | 18/10/2019 | Satisfactory | Click here |
| PT Hungarindo Persada | RSPO NPP | 29/11/2018 | Satisfactory | Click here |
| PT Raya Sawit Manunggal | RSPO NPP | 14/08/2018 | Satisfactory | Click here |
| PT Gemilang Makmur Subur | RSPO NPP | 25/10/2016 | Satisfactory | Click here |
| PT Investa Karya Bakti | RSPO NPP | 11/08/2016 | Satisfactory | Click here |
| PT Karya Bakti Agro Sejahtera 3 | RSPO NPP | 11/08/2016 | Satisfactory | Click here |
Climate Change Strategy
Emissions renamed Into GHG Emissions Reduction Programme and move above Fire Management
In 2021, the total GHG emissions intensity calculated for all mills was 1.38 tonnes of carbon dioxide equivalent per tonne of crude palm oil produced (MT CO2e/MT CPO. This has been 12% lower than the previous year's number, on track to achieve our target of 30% reduction in GHG emissions intensity by 2030 from our 2016 baseline of 1.63 MT CO2e/MT CPO.
Our long-term plan for reducing GHG emissions comprises:

Eliminating deforestation and any development on peat implemented through our 2015 Sustainability policy.
Reduction of methane emissions in mills through methane capture facilities, composting, belt press and other methods of extracting the solids from the mill ponds.
Exploration of alternative energy sources such as solar panels as a replacement for generator sets or biodiesel.

About 30% of our emissions are methane from palm oil mill effluent (POME). We aim to reduce POME emissions through improved wastewater management at our mills, consisting of biogas facilities that convert methane from POME into electricity and other devices to treat our wastewater, such as belt press solid separators. We partner with expert organisations to channel the electricity to the grid and operate our facilities.
Pest Management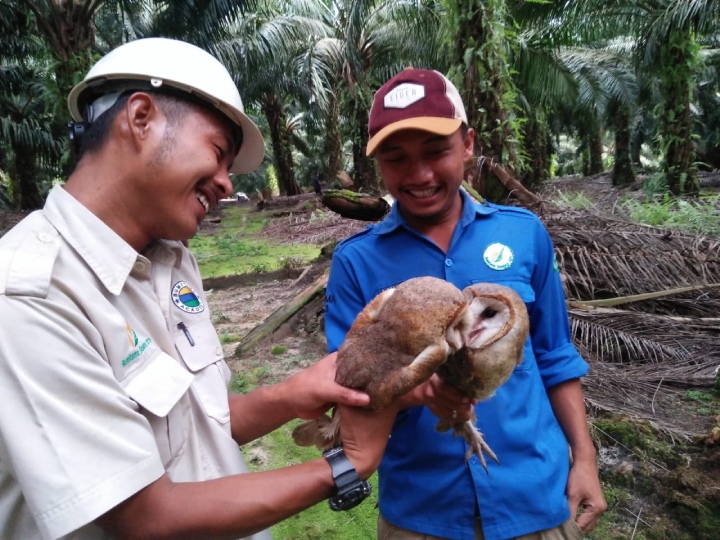 Using an integrated pest management strategy prioritises the use of natural pest reduction solutions and encourages biological controls by means of beneficial plants, pathogens and bacteria. These include improved management of the following problems:
Stem Rot Disease from Ganoderma Fungus
Bumitama grows the Trichoderma fungus from palm oil fibre, in order to help mitigate potential Ganoderma outbreaks across all our plantations. The fungus is applied to the affected plant and surrounding healthy plants to inhibit the development of the disease. We also produce Arbuscular mycorrhizae, which is applied to oil palm plants during the seedling phase to increase its immunity against Ganoderma.
Oil Palm Leaf-Eating Caterpillars
Our operational teams routinely plant beneficial plants across plantations that help attract natural enemies of the oil palm parasites. These include the Eight o'clock flowers (Turnera subulata), Bridal tear flowers (Antigonon leptopus), and Chinese ketepeng (Cassia cobanensis).
We have developed means of biological control of caterpillar pupa, using Cordyceps militaris. This is an entomopathogenic fungus that is the natural enemy of larvae of moths and butterflies that damage palm oil plants and substitutes chemical insecticides.
Rats Attacking Oil Palm Plants
Bumitama has been successful using barn owls to help curb rodent infestation. To help increase the owl population, we have built shelters and artificial nests across our plantation areas. By the end of 2020, we recorded 879 adults, 341 chicks and 297 eggs across our operations.
Consequently, total rodenticide use has decreased drastically since 2018. As of December 2021, 83.8% of our total planted area is free from rodenticide which has been replaced by the natural predators.
We are also currently trialling the use of Fluroxypyr to suppress specific weeds, a selective herbicide that does not harm young palm trees during application.