Non-Executive Director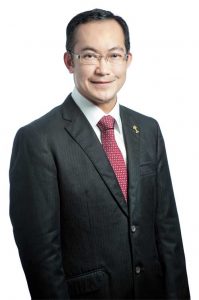 Dato' Lee Yeow Chor was first appointed to the Board on 23 March 2012 and re-elected on 12 April 2021.
He is presently the Group Managing Director and Chief Executive of IOI Corporation Berhad, a prominent Malaysia-based global palm oil player, and a Board Member of IOI Properties Group Berhad since 2013. He was first appointed to the Board of IOI Corporation Berhad as Group Executive Director in 1996. Prior to his career in the private sector, he served in various capacities in the Attorney General's Chambers of Malaysia and the Malaysian Judiciary for about four years, with his final position as a Magistrate.
Dato' Lee was elected Chairman of the Malaysian Palm Oil Association ("MPOA") in June 2020. Prior to that, he was Chairman of the Malaysian Palm Oil Council from 2009 to 2020. He was also a member of the Board of Directors of Bank Negara, the Central Bank of Malaysia, from 2015 to 2018.
He qualified as a barrister from Gray's Inn, London, UK. He holds an LLB (Honours) from King's College London and a Postgraduate Diploma in Finance and Accounting from the London School of Economics.